TL;DR: Download Dash 3 for macOS and try it out!
Dash 3 for macOS is the biggest update I've ever worked on and I'm happy to announce it's finally available. It comes with a lot of features that you, the users, have requested and some features which I've always wanted to add but never had the time until now.
Dash 3 is a paid upgrade. To upgrade, download Dash 3 and follow the instructions in Preferences > Purchase.
New: Archived Docsets
Dash will now use a lot less disk space by keeping docsets archived. Files will only be unarchived on-the-fly when they're needed. Docsets take up to 10x less disk space while archived.
This feature has no significant performance impact. Most of the page load time is spent during rendering and the time it takes to load the files either from archives or directly from disk is insignificant.
Reinstall your docsets from Preferences > Downloads to benefit from this feature.
New: Tab Restoration
Dash will now restore all your open tabs between launches, so that you can continue from where you left off.
New: Settings Sync
Dash can now sync your settings across Macs, including installed docsets, search profiles and bookmarks.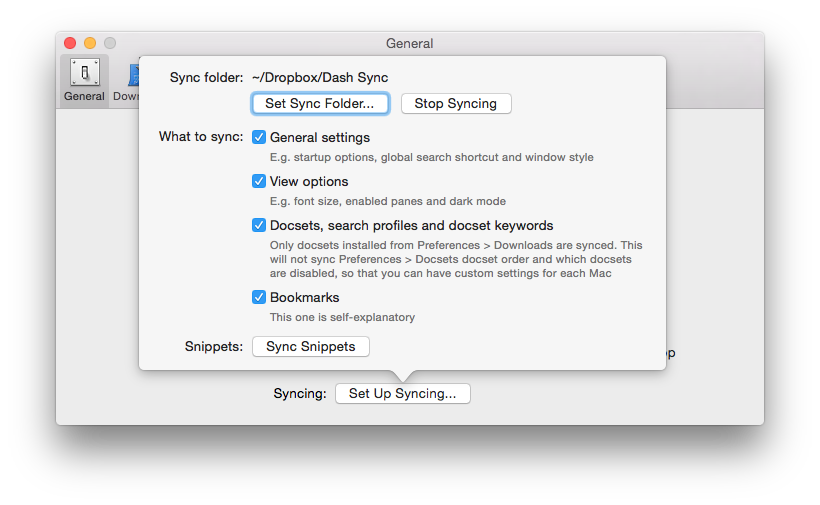 New: Open Online Page
The "Open in Browser" feature now lets you choose between opening the local or online page.
New: Annotations
Use Annotations to extend any documentation page by adding comments, examples, warnings or bug reports. Annotations are stored online and can be public or private. You can also set up teams to share annotations with your coworkers or friends.
The Annotations Server is open-source so you can set up your own server if you want, for ultimate privacy.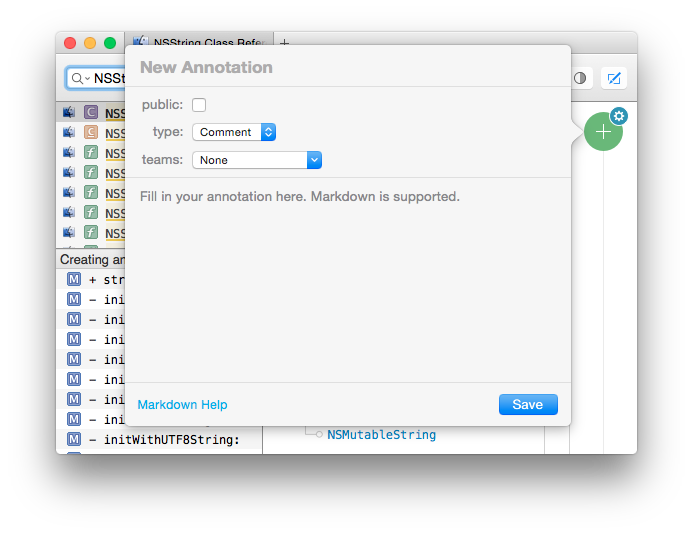 New: iOS Remotes
Dash can now connect to Dash for iOS and display documentation pages on your iOS device. Keep your iPad or iPhone next to you while coding and use them as a second display just for docs.
Clipboard syncing makes sure that when you copy something in Dash for iOS it gets synced to macOS. iOS Remotes also support integration plugin redirection, so that you can initiate searches from your favorite integration plugin directly to iOS.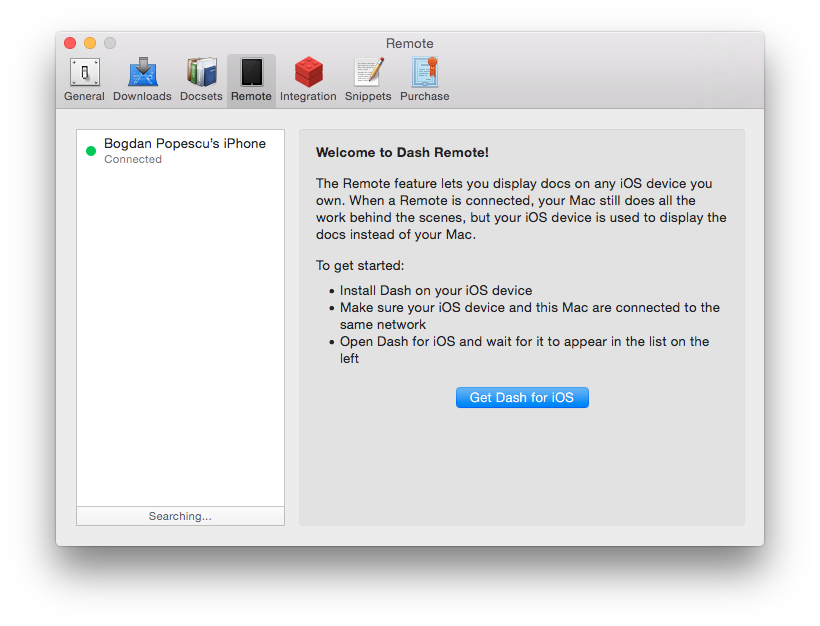 New: Dark Mode
Documentation pages can now be set to dark mode.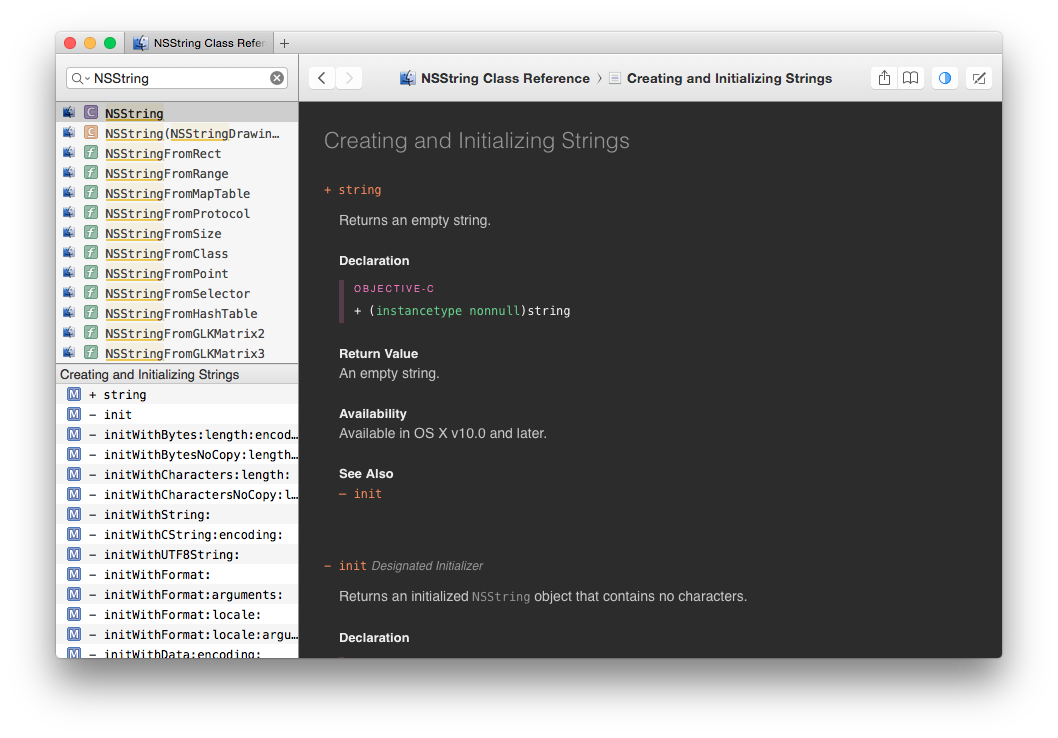 Download Dash 3
Dash 3 is a paid upgrade, but it's free to download and try out. If you encounter any issues or need any help, contact me.